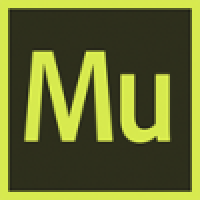 Adobe Muse CC 2018
Rating: 5.00 (Votes: 1)
Webpages editor for designers who are not experienced in writing markup code.
The password for the zip file is : 123
Description :
Adobe Muse software is Adobe\'s solution for users who do not have programming knowledge but who want to design a site. The company\'s developer recommendation is Dreamweaver. Using Adobe Muse, a user without a line of coding performs the design process of the website according to their taste and needs.
Required System :
Microsoft Windows Server 2008 R2, Windows 7 with Service Pack 1, Windows 8, or Windows 8.1 x64
Intel Pentium 4 or AMD Athlon 64 processor (2 GHz or faster) with 64-bit support
1GB of RAM
Based on 1 Votes and 0 User Reviews
Other Programs in This Category