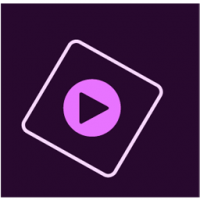 Adobe Premiere Elements 2021
Rating: 5.00 (Votes: 1)
A simplified version of Adobe Premiere to edit and produce movies for editors and users.
The password for the zip file is : 123
Adobe Premiere Elements 2021

Adobe Premiere Elements is a video editing software published by Adobe. This is a downgraded version of Adobe Premiere Pro designed for editors and consumers. Note that Premiere Pro project files are not compatible with Premiere Elements project files. Premiere Elements can handle unlimited videos and songs with multiple keyframe effects applied to each clip as well as image capability and chroma key . It also supports many third-party plugins for additional features, including Premiere Pro, Plug-ins After Effects and VST effects. The program also provides instant video rendering that allows the user to preview edits made to the video timeline immediately. Premiere Elements software is available for Windows and Mac OS X.
Required System

:

Windows 7, Windows 7 64 bit, Windows 8, Windows 8 64 bit, Windows 10, Windows 10 64 bit

2GHz processor with SSE2 support; 3-GHz processor required for HDV or Blu-ray; dual-core processor required for AVCHD
Based on 1 Votes and 0 User Reviews
Other Programs in This Category