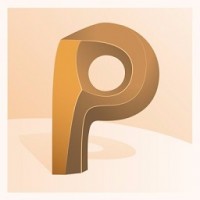 Autodesk PowerMill Ultimate 2022 (64bit)
Rating: 5.00 (Votes: 1)
A software to program robots movements and CNC machines that support 4 and 5 axis models. 64 bit
The password for the zip file is : 123

Description
Delcam is one of the oldest software makers of Computer-aided technologies; this term refers to the use of computer technologies to help design, analyze, and manufacture a variety of products. PowerMILL is perhaps the most famous software in the country, especially in our country, which is a 3D CAM design program designed to design the path of tools in CNC (Computer Numerical Control). PowerMail is a powerful machining tool and will be used to design tool paths in 2 to 5-axis CNCs.
Delcam PostProcessor is, as its name implies, the task of editing and post-processing design and processing by PowerMail. Delcam Exchange software is also a powerful tool for translating and converting CAD data from different software.
Delcam was acquired by Autodesk in February 2014 and developed by Autodesk.
Based on 1 Votes and 0 User Reviews
Other Programs in This Category