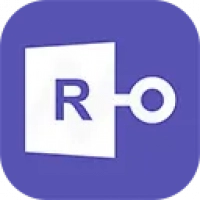 PassFab for RAR
Rating: 5.00 (Votes: 1)
Free Download PassFab for RAR 9 for Windows PC. With this powerful WinRAR Recovery Tool, you can unlock any password-protected RAR archive no matter what compression and encryption algorithm is used.
The password for the zip file is : 123
Overview of PassFab for RAR 9 Benefits
With this program, you can quickly recover forgotten passwords from encrypted RAR archives (*.rar) created by any application, including the latest version of WinRAR.

This program is the best tool to recover RAR passwords at high speed by using advanced SSE technology and a new search algorithm. Also, it allows you to accelerate RAR password recovery speed with Multi-core CPUs, NVIDIA CUDA GPUs, and ATI OpenCL GPUs.

Overview of PassFab for RAR 9 Features
· Try all combinations of password. It requires maximum time and it is usually used when you have no idea of the password.
· Use this attack when you still remember part of your password, you can set approximate minimum and maximum length of the password and more.
· Find the password based on a built-in or self-created dictionary. It is the quickest type.

Technical Details and System Requirements
· Supported OS: Windows 10, Windows 8.1, Windows 7
· RAM (Memory): 2 GB RAM (4 GB recommended)
· Free Hard Disk Space: 200 MB or more

Based on 1 Votes and 0 User Reviews
Other Programs in This Category